Sharing & Caring
Sustainability and green practices are at the heart of our ethos and philosophy. As a business that cherishes the bounty that nature has bestowed on this island nation—tea — we firmly believe that when the natural environment around us thrives and flourishes, so do we. While our objective is to manufacture the best Ceylon tea in the world, we also strive to operate sustainably, mitigating negative impacts on the environment and conserving the environment and natural resources. As an eco-minded, community-driven brand, we have taken diverse measures to reduce the carbon footprint of our operations and empower the communities around us.
Our Initiatives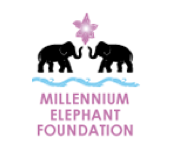 Joining hands with the Millennium Elephant Foundation
Sri Lanka has a complex yet cultural connection with elephants that spans for millennia. The elephant is an iconic element of the identity of this teardrop-shaped island. The Millennium Elephant Foundation in Kegalle, looks after elephants for their owners, and is an organisation that has been working rigorously since its inception to improve the care, protection and treatment of captive elephants in Sri Lanka.  The Sri Lankan elephants is one of the largest of the three subspecies of Asian elephants known for its sheer size and unbelievable intelligence. We believe that these magnificent giants should be treated with utmost respect and love. Since the Millennium Elephant Foundation functions as a sanctuary for captive elephants who are old, sick or injured, we long ago decided to join their movement to look after such elephants in need.  We are providing financial assistance to the foundation so that it can strengthen its efforts on ensuring the wellbeing of the elephants looked after by the organisation.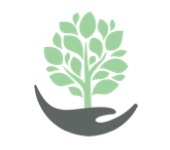 Islandwide Tree Planting Programme
Together with our other company, LOLC Group, we strive to maximise environmental benefits through green operations and processes in line with our triple bottom line focus. Under the Group's reforestation programme, we have set out an action plan that has laid out the number of trees to be planted in schools located island wide that are in close proximity to our branch network. Whilst the overall goal of this project is to create a greener Sri Lanka, much focus is also given to maintaining the trees and ensuring that the habit of tree planting is inculcated amongst the younger generation.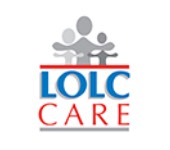 Child Welfare
"LOLC Care" launched in 2009, is the LOLC Group's initiative which translates its vision for sustainability spearheading and overlooking the Group's strategic social and environmental responsibility initiatives. A spirit of caring is fostered throughout the organisation and translated into action via the implementation of projects which are initiated at corporate and individual company level by the many entities that make up the Group. From its inception, "LOLC Care" identified the following broad areas as priority to make an impact on society:
The support of child welfare by caring for orphaned children by setting up orphanages.
Uplifting the living standards of society by providing the basic amenities needed for living.
Helping the sick with the appropriate medical assistance, to relieve them of their suffering
Identifying and providing sustainable assistance and business guidance to those with entrepreneurial skills, including the very low income group in our society, who would otherwise have no such access, through our small, medium and micro finance business.
Please visit https://lolc.com/community to learn more about community and environment driven initiatives of our group.